NRG UK Group are proud sponsors to Cage Warrior, Luke "The Apocalypse" Shanks and Boxer, Kyle Williams.
Luke Shanks, based in Wellingborough, is a celebrated MMA fighter boasting an impressive track record inside the ring. Nicknamed "The Apocalypse" by his loyal fan base, Shanks is a formidable presence in the world of mixed martial arts.
Embarking on his MMA journey at a youthful 18, Shanks was driven by a profound passion for martial arts and an unwavering aspiration for greatness. His ascent through the ranks was meteoric, establishing him as a proficient and formidable combatant. With innate athleticism, Shanks possesses a keen intellect, enabling him to analyze his adversaries adeptly, thus achieving dominance both physically and mentally.
A cornerstone of Shanks' triumph lies in his relentless commitment to his craft. He dedicates countless hours daily to refining every facet of his fighting style, leaving no aspect unattended. From grappling and striking to defensive manoeuvres and conditioning, he leaves no stone unturned in his relentless pursuit of perfection. His unyielding determination and unwavering focus have solidified his status as one of the most ferocious competitors in the realm of MMA.
Shanks' talent and hard work have merited him a plethora of accolades throughout his illustrious career. Multiple title belts and championship titles now adorn his trophy case, cementing his reputation as one of the most electrifying fighters the sport has ever seen. Continually astounding fans and opponents alike with his skills and abilities, Shanks stands poised for even greater triumphs in the years ahead.
In essence, Luke Shanks epitomizes a gifted athlete, a tenacious warrior, and an authentic champion within the MMA universe. His remarkable success stands as a testament to his unrelenting toil, unswerving discipline, and profound devotion to his craft, ensuring that he will continue to make waves in the sport for the foreseeable future.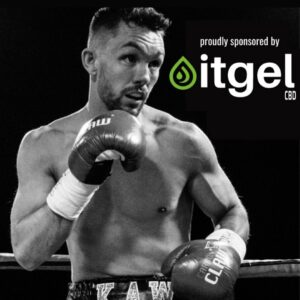 Wolverhampton-based Kyle Williams was crowned 2018 English Bantamweight Champion and now runs Black Country Boxing in Stourbridge, West Midlands.